Inquiring Science is an ongoing, UK-based pilot project aimed at Key Stage 2 children (ages 7-11). The resources were developed to teach children how to work and think scientifically. Children will learn how to find, use, evaluate, and report information.
Each Inquiring Science session features a short story that acts as a stimulus for class discussion, followed by a small group activity. There is a focus on showing children how to have productive discussions in which they can present their points of view, disagree with each other and learn to give good reasons for their arguments. 
The sessions cover content such as:
Ways of knowing
Finding and using evidence;
Bias
Fact and opinion; and
Questioning. 
The resources were developed with teachers and Science Coordinators and trialled with around 600 children in the East of England.
Sample materials from Inquiring Science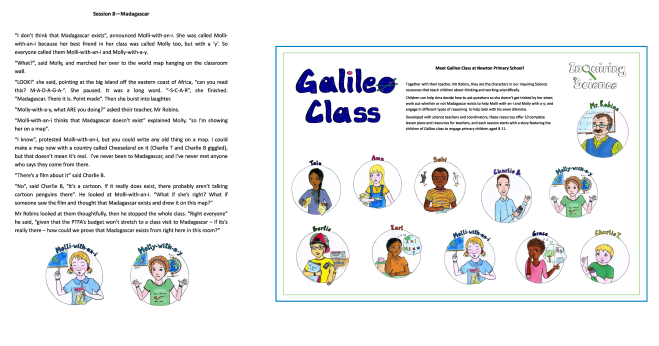 Join the Inquiring Science trial!
Register your interest to learn more about using Inquiring Science in your classroom.
More about Inquiring Science
Laura Kerslake blogged about Inquiring Science for ORACY Cambridge